Our goal is to connect the business community, to guide them, to facilitate their approaches and to open doors for them, thanks to the very high quality links and very personal contacts we have been able to establish over the years
Covid Information for switzerland
Currently, Switzerland has no entry restrictions related to COVID-19. Proof of vaccination, proof of cure or test results are not required to enter Switzerland. More information about visas and travel documents can be found on the site of SEM
The detailed information for each country are reserved for our members only. The member zone allows access to each country profile where members will find general information with detailed description for each Arab country, an economic snapshot in addition to detailed data and statistics about each country. Each country page includes a table of that country's Trade Balance with Switzerland showing the value of Imports and Exports in millions of Swiss Francs (CHF). The Chamber work to offer its members up-to-date, verifiable information.
Members can find links to commercial organizations, such as Chambers of Commerce and any other organizations.
We offer the possibility to add new useful addresses of organizations with interest on trade and commerce.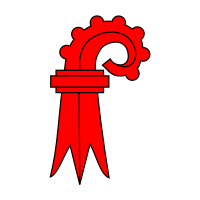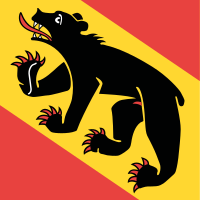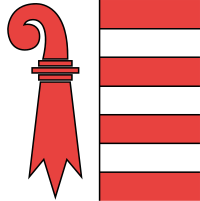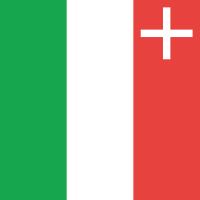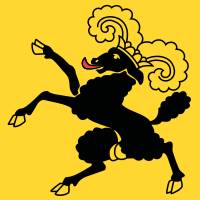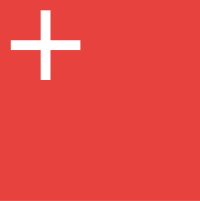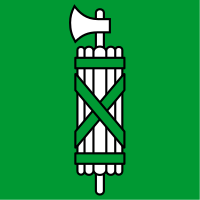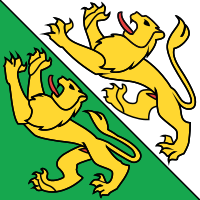 Essential Information
Area: 41,293 sq km
Population: 8'824 millions (2021)
Capital: Bern
Principal Towns: The agglomerations of Zurich, Basel, Geneva, Lausanne, Lucerne and Winterthur have more than 100,000 inhabitants.
Languages: German, French, Italian and Romansch are the official languages. English is widely spoken, particularly in business and commerce.

Gross Domestic Product: $748 billion (2020 est.) (PPP)
GDP per capita (Nominal): $86,601 (2020 est.)
GDP per capita (PPP): $68 393 (2020 est.)
International reserves (of foreign exchange and gold): $1015 billion (April 2021 est.)
Unemployment rate : 4,8% (June 2020)
Climate: Switzerland's climate is a mixture of the major European climatic zones, due to the Alps, and is thus highly variable from place to place. Generally the summers are mild, about 25°C, and the winters cool at about 5°C.
Demography
Population: 8'670'300 (2020)
Ethnic groups: German 65%, French 18%, Italian 10%, Romansch 1%, other 6%
Men: 49.6 %
Woman: 50.4 %
Age Distribution (2020):
0-19 years: 19.9%
20-39 years: 26.3%
40-64 years: 35%
65 years and over: 18.8%
Population Growth: 0.7% (2020)
Education: Of total population 99,9% age 15 and over can read and write.
Visa requirements
Most valid passports are recognized by the Swiss authorities for business or leisure or visits; For more details, please contact the Swiss embassy before departure but we will soon have the details for every country.

Embassy of Switzerland
9-11, rue Slimane Amirat – El Mouradia – 16070 Alger Postal address: Embassy of Switzerland – B.P. 443 – 16035 Hydra / Algiers Téléphone : +213 21 981 000 Fax : +213 21 981 029 Visa +213 21 981 028 Email :  alger@eda.admin.ch Visa alger.visa@eda.admin.ch

Consular district: The seven emirates of the United Arab Emirates (U.A.E.) and Bahrain
Embassy of Switzerland Al Khaleej Al Arabi Street – Centro Capital Center Building, 17th floor Office Building Adjacent to Rotana Centro Hotel ADNEC / Exhibition Center Area Abu Dhabi / United Arab Emirates Téléphone : +971 2 627 46 36 Fax : +971 2 626 96 27 Email : abudhabi@eda.admin.ch Visa : abudhabi.visa@eda.admin.ch
Consulate General of Switzerland
World Trade Center – Tower West 28th floor
Manama / Kingdom of Bahrain
Téléphone : +973 1751 7780
Fax : +973 1753 1158
Email :  manama@honrep.ch
Consular affairs : abudhabi@eda.admin.ch

Consular district: Madagascar, Comoros and Seychelles
Embassy of Switzerland Building "ARO" – 2 nd Floo Làlana Solombavambahoaka Frantsay 77 Antsahavola 101 Antananarivo / Madagascar Téléphone : +41 58 462 19 61 Central : +261 20 226 29 97 / 98 Fax : +41 31 462 19 64 Central : +261 20 222 89 40 Email :  antananarivo@eda.admin.ch Visa antananarivo.visa@eda.admin.ch
Consular district
Consulate of Switzerland Magoudjou district (Mangani) B.P. 514 Moroni / COMOROS Téléphone : +269 333 0787  Central +269 433 07 87 Email : moroni@honrep.ch Consular services :  antananarivo@eda.admin.ch

Consular district: Ethiopia, Djibouti, South Sudan
Embassy of Switzerland Old Airport – Kolfe Keranyo Woreda 09 Addis Ababa / Ethiopia Téléphone : +251 11 371 11 07   Fax : +251 11 371 21 77 Email :  addisababa@eda.admin.ch Visa addisababa.visa@eda.admin.ch
Consular district
Consulate General of Switzerland Rue de Boulaos Djibouti / République de Djibouti Téléphone : +253 21 35 56 60 Fax : +253 21 35 56 61 Email : consular affairs  addisababa@eda.admin.ch Central djibouti@honrep.ch

Embassy of Switzerland
10, Abdel Khalek Sarwat Street
11511 Cairo / Egypt
Téléphone : +20 2 25 75 82 84
Fax : +20 2 25 74 52 36
Email cairo@eda.admin.ch
Visa cairo.visa@eda.admin.ch
Consular district
Consulate of Switzerland c/o Dawar El Omda Boutique Hotel El Kafr 84513 El Gouna – Red Sea / Egypte Téléphone : +20 653 580 063 Email : elgouna@honrep.ch Consular services :  cairo@eda.admin.ch

Switzerland does not maintain a representation in Iraq. The following representation is responsible for diplomatic interests and consular services in the country.
– Embassy in Amman (Jordan) (diplomatic interests, consular services and visa)
– Embassy in Beirut (Lebanon) (visa)
– Consulate General in Istanbul (Turkey) (visa)

Consular district: Jordan and Iraq
Embassy of Switzerland Abdul Jabbar Al-Rawi street No. 4 South Abdoun – 400 meters south of the Abdoun Mall Circle Amman / Jordan Téléphone : Consular Affairs, Visas and Swiss Citizens: +962 6 59 02 520 Ambassador's office, administration, international cooperation and other embassy inquiries: +962 6 593 14 16 Fax : +962 6 593 06 85 Visa +962 6 593 08 29 Email amman@eda.admin.ch Visa amman.visa@eda.admin.ch

Embassy of Switzerland
Qortuba, Block 2, Street 1 – Villa 122 Kuwait Téléphone : +965 25 34 01 72 /+965 25 34 01 73 /+965 25 34 01 74 /+965 25 34 01 75 Fax : +965 25 34 01 76 Email :  kuwait@eda.admin.ch
Consular district: Lebanon and Syria
Embassy of Switzerland Imm. Bourj Al-Ghazal Avenue Fouad Chéhab Achrafié / Beirut / Lebanon Téléphone : +961 1 324 129 Fax : +961 1 324 167 Email :  beirut@eda.admin.ch Visa beirut.visa@eda.admin.ch

Embassy of Switzerland
Tripoli / Libya (temporarily closed) Téléphone : +218 21 361 41 18  / +218 21 361 41 19 Fax : +218 21 361 42 38 Email :  tripoli@eda.admin.ch
Consular district: Senegal, Cape Verde, Gambia, Guinea-Bissau, Mali and Mauritania
Embassy of Switzerland
Rue René Ndiaye corner Rue Seydou Nourou Tall
15800 Dakar / Senegal
Téléphone : +221 33 823 05 90
Fax : +221 33 822 36 57
Email :  dakar@eda.admin.ch
Visa dakar.visa@eda.admin.ch
Consulate of Switzerland
Block C Lot 454 Nouakchott / Mauritanie Téléphone : +222 45 24 28 66 Fax :+222 45 24 28 22 Email :  nouakchott@honrep.ch Consular affairs : dakar@eda.admin.ch
Embassy of Switzerland
Square de Berkane 10020 Rabat / Morocco
Visa: Embassy of Switzerland
12, rue Ouezzane 10020 Rabat / Morocco Téléphone : +212 537 26 80 30  Visa : +212 537 26 80 41 Fax :+212 537 26 80 40 Visa +212 537 26 80 50 Email :  rabat@eda.admin.ch Consular services rabat.chancellerie@eda.admin.ch Visa rabat.visa@eda.admin.ch
Consulate in Casablanca
Consulate of Switzerland – c/o Kettani Law Firm 8, rue Lahcen El Basri 20100 Casablanca / Morocco Téléphone : +212 5 22 43 89 00 / +212 537 26 80 30 / +212 537 26 80 31 / +212 537 26 80 32 Fax : +212 5 22 43 89 21 Email :  casablanca@honrep.ch /  rabat@eda.admin.ch
Tamraght Consulate
Consulate of Switzerland Hay Sahel 80023 Tamraght / Agadir / Morocco Téléphone : +212 702858458  Email :  tamraght@honrep.ch Consular affairs  rabat@eda.admin.ch
Embassy of Switzerland
Villa 1366, Way 3017, Shatti Al Qurum Muscat  / Oman Téléphone : +968 2496 7670 Fax : +968 2460 3298 Email :  muscat@eda.admin.ch

Representative Office of Switzerland Ramallah
Al-Wataniah Bldg., 5th floor
Jerusalem Street
Al-Bireh – Ramallah / Palestine
Téléphone : +970 2 240 83 60
Fax : +970 2 240 83 62
Email : rah.vertretung@eda.admin.ch
Embassy of Switzerland
Villa 60 – Zone 66  Wadi al Humra Street 807 Doha  / Qatar Téléphone : +974 4020 3400 Fax : +974 4020 3402 Email :  doha@eda.admin.ch
Embassy of Switzerland
Street 15, House No. 7 Amarat Khartoum / Sudan Téléphone : +249 183 471 010 & +249 183 471 115 Email :  khartoum@eda.admin.ch Email Visa :  khartoum.visa@eda.admin.ch
Embassy of Switzerland - Diplomatic quarter
Riyadh 11693 Saudi Arabia Téléphone : +966 11 488 12 91 Fax : +966 11 488 06 32 Email :  riyadh@eda.admin.ch Email Visa riyadh.visa@eda.admin.ch
Consular district: Saudi Arabia, Oman and Yemen
Regional Consular Center Riyadh c/o Embassy of Switzerland  – Diplomatic Quarter  Riyadh 11693  Saudi Arabia  Téléphone : +966 11 488 12 91 Fax : +966 11 488 06 32 Email :  riyadh@eda.admin.ch Email Visa riyadh.visa@eda.admin.ch
Consulat Djeddah - Consulate of Switzerland
Juffali Building, 3rd floor Madinah Road, Kilo # 6 P. O. Box 55015 Jeddah 21534 / Saudia Arabia Téléphone : +966 12 667 2222 ext. 1934 Fax : Ext. 1298 +966 12 667 2222 Email   jeddah@honrep.ch Consular affairs riyadh@eda.admin.ch

Switzerland does not maintain a representation in Somalia. The following representations abroad represent Swiss diplomatic interests, provide protection and offer assistance to Swiss nationals in Somalia: Embassy of Switzerland in Kenya

Embassy of Switzerland
Damascus / Syria (closed) Téléphone : Swiss Embassy Beirut / Lebanon +961 1 324 129 Fax : Swiss Embassy Beirut / Lebanon +961 1 324 167 Swiss Embassy Beirut / Lebanon beirut@eda.admin.ch
Embassy of Switzerland
22, Rue Platon
Z.A. Kheireddine
2015 Le Kram – Tunis
Téléphone : +216 71 191 997
Visa +216 71 192 030
VFS Global Visa +216 70 145 758
Fax
Consular affairs +216 71 180 250
Visa +216 71 180 250
Division of diplomatic tasks +216 71 180 231
Email :  tunis@eda.admin.ch
Email Visa :  tunis.visa@eda.admin.ch
Embassy Abou Dhabi
Embassy of Switzerland Al Khaleej Al Arabi Street  Centro Capital Center Building, 17th floor Office Building Adjacent to Rotana Centro Hotel ADNEC / Exhibition Centre Area Abu Dhabi / United Arab Emirates Téléphone : +971 2 627 46 36 Fax : +971 2 626 96 27 Email :  abudhabi@eda.admin.ch Email Visa abudhabi.visa@eda.admin.ch
Consular district: Consulate General Dubai
Consulate General of Switzerland
Dubai World Trade Center
Dubai / United Arab Emirates
Téléphone : +971 4 329 09 99
Fax : +971 4 331 36 79
Email :  dubai@eda.admin.ch
Consular affairs abudhabi@eda.admin.ch
Consular district: Embassy Muscat
Consular district: Embassy Muscat Embassy of Switzerland Villa 1366, Way 3017, Shatti Al Qurum Muscat / Oman Téléphone : +968 2496 7670 Fax : +968 2460 3298 Email :  muscat@eda.admin.ch
Consular district
Sana'a Consulate
vakant
Téléphone : +966 11 488 12 91
Email Riad riyadh@eda.admin.ch